The State of the UK Climate report, published by the Royal Meteorological Society shows that UK temperatures in 2019 were 1.1° C above the 1961-1990 long-term average.
Mike Kendon, lead author of the report, said: "Our report shows climate change is exerting an increasing impact on the UK.
"This year was warmer than any other year in the UK between 1884 and 1990, and to find a year in the coldest 10 we have to go back to 1963."
Dr Mark McCarthy, from the Met Office, added it was a particularly wet year across parts of central and northern England.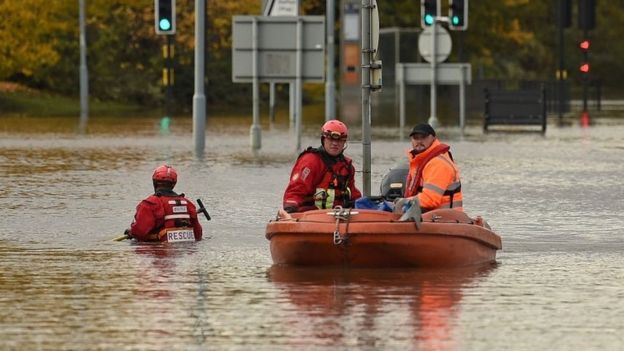 Rescuers used boats to reach people trapped in Rotherham as days of persistent rain led to almost 50 flood warnings across England in November 2019
He said: "It's worth noting that since 2009 the UK has now had its wettest February, April, June, November and December on record – five out of 12 months."