The permafrost of places like Siberia is not so permanently frozen any more.
As it slowly melts, wonderful things are emerging, some frozen for tens of thousands of years.
Baby mammoths are sometimes found in an extraordinary state of preservation.
"As the Earth warms, scientists worry that some of the carbon in permafrost could escape to the atmosphere as carbon dioxide or methane.
Increasing the amount of these gases in the atmosphere could make Earth's climate warm up even more."
Arctic permafrost – ground that has been frozen for many thousands of years – is now thawing because of global climate change.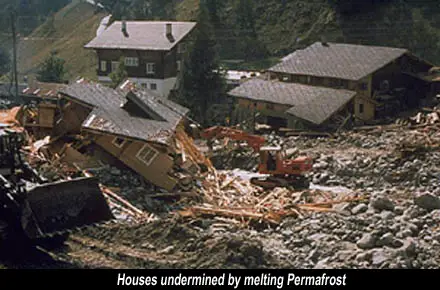 There are many effects of global warming, including melting permafrost, discussed in this useful document: