Heat can affect things without causing a temperature rise.
Extra heat can be used in '
changing state
' instead of raising temperature.
A change of state could be … a solid melting to a liquid.
Or a liquid evaporating to a gas.
So heat is needed to change ice at zero degrees C to water at zero degrees C.
And to change water into water vapour….. without raising the temperature.
Also, there are natural variations in the global climate,
El Nino
events being the ones that affect world temperature the most.
The opposite to 'El Nino' is 'La Nina', a cooling effect.
If global temperatures are plotted on a graph in a way that shows these variations, it makes the overall warming trend very obvious.
Every La Nina year since 1998 has been warmer than every El Nino year before 1995.
As the Earth warms, each El Nino event 'rides' on a higher base-line global temperature: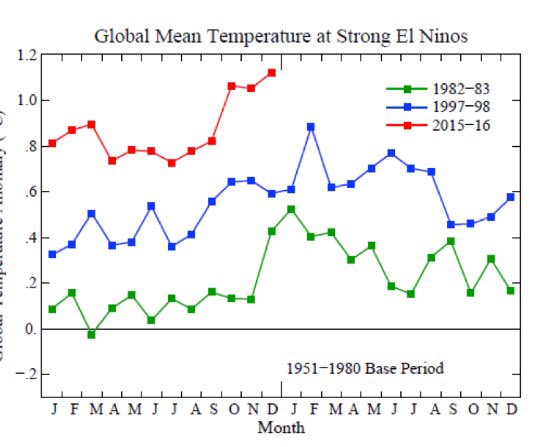 2017 was the warmest non-El Nino year in the modern record.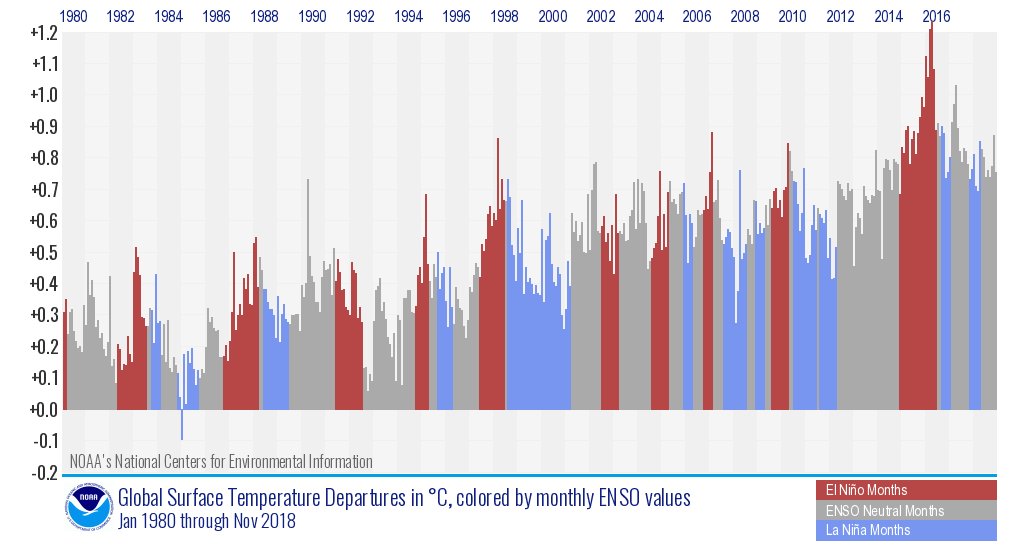 This chart shows global temperatures month by month, coded according to El Nino and La Nina, with neutral conditions in grey.